One-half of American adults experience bouts of debilitating neck and back pain each year. If your pain persists after an accident, an injury, or surgery, you might be dealing with chronic back pain. When it comes to this type of pain, the exact source can be quite hard to pinpoint. Even acute pain can become chronic pain over time for several reasons. Are you are looking for a 'back pain specialist near me in Paramus'? Then you've come to the right place. Our Harvard-trained back pain doctors will analyze your medical history, discuss your symptoms, and do a series of tests to determine the underlying causes of your back pain and to find effective treatments to reduce your pain and improve your overall function.
Did you know that the symptoms associated with back pain rank among the second most common medical complaints? Chronic low back pain is second only to the common cold as a cause of missed work and is by far the most common condition that people who are under 45 deal with on a regular basis. In the United States, the highest prevalence of back pain is in the 45 to 64 age group, and the lifetime prevalence of this debilitating condition is around 80%.
A sedentary lifestyle, mechanical damage, prolonged poor posture, and poor health can often lead to the onset of acute and chronic low back pain. Seemingly trivial activities such as sneezing, coughing, and bending over can produce a herniated disc, especially if you happen to be vulnerable and predisposed to such conditions. People who do not engage in physical activities and who have sedentary jobs have a high risk of getting a herniated disc. This is owed to the fact that while sitting down, you generate too much intradiscal pressure. Unfortunately, the disc will, in turn, exert too much pressure on the annulus fibrosus, which is a thinner area of the supporting ligament, leading to a herniated disc.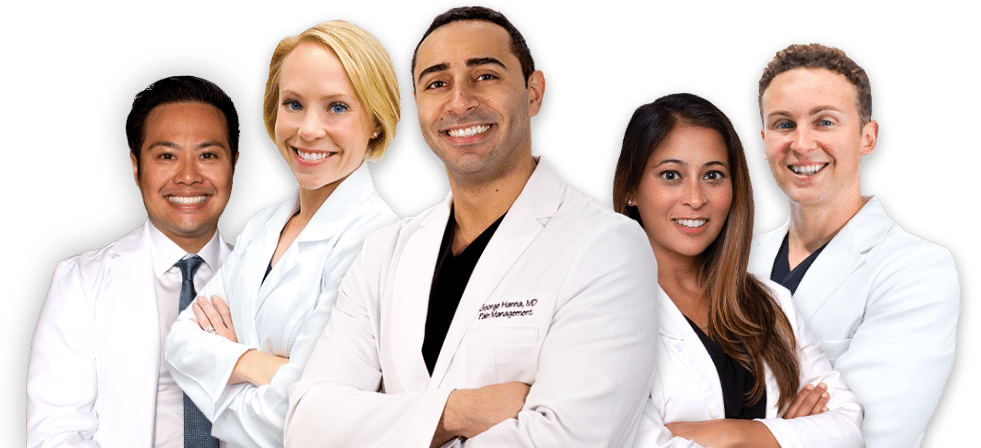 How to Avoid Chronic Back Pain
If your back pain is persistent and worsens over time, you should consider scheduling an appointment with a back pain specialist near you in Paramus. If you don't know how to find one, just do a quick Google search of 'back pain specialist near me in Paramus' and you'll see that there are many options. Our advice is scheduling an appointment with one of our board-certified specialists that work in our Paramus clinic.
If your back pain is not severe, there are a few things that you can do to alleviate it and to prevent the onset of chronic neck and back pain:
Try to breathe correctly – When you start to feel your back pain kicking in, try not to tense up. Use your breath to your advantage. Take deep breaths and direct your breath towards the painful area. You'll find that this technique is extremely relaxing. You can also try meditation and other stress management techniques.
Be more physically active – A mild back pain does not necessarily mean that you cannot lead an active life. If you are taking it too easy, your back pain might worsen over time. Avoiding effort is completely understandable in your situation, but not the best idea. Mild physical activity is extremely helpful and can alleviate back pain as long as it is not too long, too hard, or too much. A back pain specialist can offer you advice on what type of physical activity is best for you based on your symptoms and diagnosis.
Pace yourself – If you wake up without back pain, it's very tempting to do a lot of stuff. But, if you take on more than you can handle, you might trigger your back pain. So make sure your goals are realistic and don't push yourself too hard.
Change your attitude – Do you often find yourself thinking or saying things like "I can't do that" or feel debilitated by your back pain? If you want to feel better, you should start by changing your attitude. A more positive mindset is much more effective than negative thinking. By encouraging yourself, you'll soon become more active and more productive.
Avoid taking too many painkillers – Our board-certified back pain specialists in Paramus advise against using narcotics and other over-the-counter solutions for neck and back pain. Painkillers can have many unpleasant side effects. So, try to avoid them and opt for a minimally-invasive procedure instead.
Be more open – Back pain can be isolating, especially if you can't do the things that you used to. But it doesn't have to be. Start by joining a support group or by talking to a back pain specialist about your problems. Negative emotions can also lead to back pain and a specialist will help you open up and find an effective treatment.
Drink less alcohol – Regular drinking can interfere with your sleep and can make it hard for you to get a good night's rest. A nightcap might seem like it's helping you fall asleep faster, but it will also make it harder for you to get enough rest.
Quit smoking – There's nothing good that comes with smoking. This nasty habit can lead to degenerative disk disease – one of the leading causes of severe back pain. If you're having trouble quitting, do not hesitate to ask for help.
Back pain management tips and tricks:
If you have trouble straightening your back when you get up in the morning, try doing some gentle neck and back stretches right before bed. A very effective exercise consists of bringing your knees to your chest while laying on your back or pulling your knees up to your chest while sitting in a chair. If your neck and back stiffness worsens or persists, seek advice from a board-certified back pain specialist.
Back pain can be caused by many conditions including disc herniation, muscular or ligament strain, arthritis, and even severe health problems like infections and cancer. Our trusted back pain doctors can evaluate your symptoms and recommend imaging tests that will help them accurately diagnose your back pain. So, if you are suffering from neck and back pain that is preventing your from getting on with your day, make sure you do a quick Google search with 'back pain specialist near me in Paramus' or schedule an appointment with one of our Harvard-trained back pain physicians. Dr. Laura Lombardi and Dr. George Hanna work in our Paramus, NJ clinic, and are happy to offer customized treatment plans that will help you manage and heal your back pain.
Our pain management specialists advise against taking narcotics and other types of over-the-counter pain medication before trying physical therapy or other healthier and safer treatment plans. Our pain treatment doctors also advise their patients to wait before undergoing spine surgery and to try other minimally-invasive procedures. While it's true that these procedures won't be 100% effective for everyone, they will solve most cases of back pain. So, if you are tired of not being able to live your life to the fullest, schedule an appointment with Dr. Laura Lombardi and Dr. George Hanna today and come visit us at our pain management clinic in Paramus on Route 17, near the Paramus Park Mall.