Back Pain Doctor NJ is led by a highly-skilled, board-certified, and nationally recognized team of back pain specialists who focus exclusively on minimally invasive treatments. We identify and treat the root cause of your back pain to ensure optimal, long-lasting relief from back pain without relying on opioids. Our back pain doctors help you avoid surgeries, so you can resume your daily activities pain-free as soon as possible. Unlike most other pain doctors, we don't simply rely on narcotics to mask the pain — we address the root cause.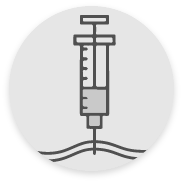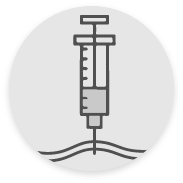 Lumbar Epidural
60 min
NON-INVASIVE | NON-SURGICAL
A lumbar epidural involves carefully injecting a local anesthetic and steroid medication into the epidural space around the spinal cord and nerves to reduce inflammation around the nerve roots, thus alleviating chronic pain.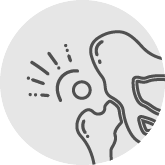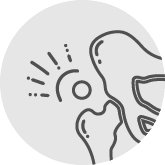 SI Jоіnt Injесtіоn
60 min
NON-INVASIVE | NON-SURGICAL
A sacroiliac (SI) joint injection diagnoses or treats the root cause of lower back pain or sciatica. The pain doctor injects a local anesthetic and corticosteroid medication into the sacroiliac joint to identify the source of pain and provide pain relief.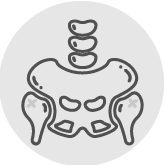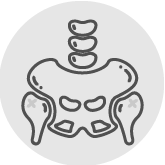 SI Joint RF
60 min
NON-INVASIVE | NON-SURGICAL
After identifying the specific part of the sacroiliac joint responsible for back pain, a radiofrequency needle creates a heat lesion, which prevents the associated nerve from sending pain signals to the brain. This provides long-term relief from pain.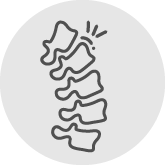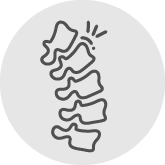 Lumbаr RF Ablation
60 min
NON-INVASIVE | NON-SURGICAL
After identifying the injured facet joint responsible for back pain, radio waves are used to prevent the lumbar medial branch nerve from transmitting pain signals to the brain. This minimally invasive treatment offers long-term relief from back pain.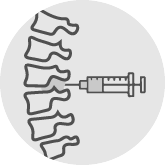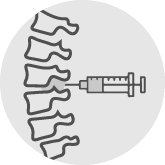 Lumbar Facet Injection
60 min
NON-INVASIVE | NON-SURGICAL
Lumbar facet injection involves the careful delivery of a local anesthetic into the small nerves responsible connected to the facet joints of the spine. We can diagnose and identify the facet joints responsible for pain and provide temporary relief.
Do you have concerns about your insurance coverage?
We provide free insurance verification for all patients — please fill out this form.
Pain treatments are usually covered by most major medical insurances, including Medicare. Please send us your details for preliminary insurance verification, following which you can schedule an appointment. Our pain doctors will curate personalized vein treatments just for you.
Our board-certified pain treatment specialists are some of the world's leading experts in pain management, having published numerous books and articles on the subject. We stay abreast of the latest developments in pain management to ensure you access the latest, safest, minimally invasive treatments for pain. If we believe a new treatment is safe and shows promising results, we quickly add it to our selection of treatments. We aim to address the root cause of your back pain using the least invasive techniques possible.

You may schedule an appointment online, but please claim free insurance verification first.