Are you suffering from chronic back pain in Clifton, New Jersey? You are not alone! Millions of Americans experience chronic pain and the great majority of them avoid postpone searching for a 'back doctor near me in Clifton' for too long. Not getting medical advice and correct diagnosis from a back pain specialist can have many negative consequences.
Severe back pain that doesn't go away with rest and other home remedies is usually considered chronic. If you schedule an appointment with a board-certified back pain specialist in Clifton, NJ as soon as you notice that the pain is persistent, your increase your chances of receiving effective treatment. The good news is that when it is diagnosed in due time, chronic back pain can be treated with minimally-invasive procedures such as Lumbar Radiofrequency Ablation, Lumbar Epidurals, SI Joint Injections, COOLIEF SI Joint Cooled RF, Lumbar Facet Injections, and more.
Read on to learn how living with chronic pain without getting treatment can affect your life.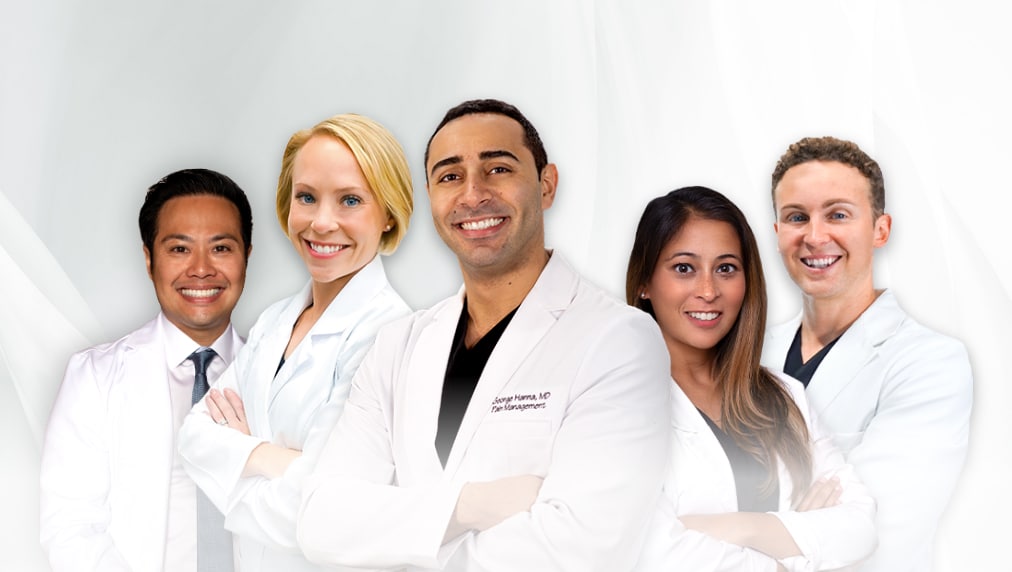 How Can Chronic Back Pain Affect Your Daily Life?
Living life in constant pain is far from easy. Chronic back pain can make you feel impatient, irritated, annoyed, anxious, or depressed. Going to work with back pain will make it very difficult to concentrate on your daily tasks and when you will return home you will be twice as tired. Furthermore, you won't be able to enjoy your free time because you will have to rest your back. As the pain takes its toll on your body, your career and your relationships with your loved ones will have to suffer. When you suffer from chronic back pain, even the smallest tasks like doing laundry, picking up your children's toys, or washing the dishes can become frustrating.
Our Harvard-trained Clifton, NJ back pain doctors understand how the pain is affecting your daily life, your actions, and your reactions. They can help you avoid this frustrating situation by offering the latest back pain procedures.
How Does Chronic Pain Affect a Persons Brain?
According to a recent study, persistent chronic back pain can have a notable impact on a patient's brain chemistry. Scientists have found that when you suffer from chronic back pain, the cells that are located in your spinal cord and in your brain deteriorate at a faster rate. The pain is a stress factor that makes it difficult for you to multitask, to process multiple things at once, and to react to environmental changes.
Additionally, when you suffer from chronic pain, your sleep can also be affected. The brain section that coordinates the sensory data is also responsible for regulating your sleep cycle. When you are in pain, this brain section becomes strained and you will experience difficulties falling asleep.
It is not uncommon for chronic pain to stem from an overlooked and oftentimes ignored episode of acute pain. To avoid this situation, it's important to understand how untreated chronic pain can affect you physically and mentally. Dr. George Hanna, Dr. Laura Lombardi, and Dr. Shane Volney focus on treating chronic pain and on preventing it from taking over your life.
What Are the First Signs of Chronic Back Pain?
Injury
It is quite common for chronic back pain to be triggered by a root cause like a serious injury, a fall, or a car accident. Even if the injury was apparently treated and the pain and inflammation subsided after a few days, you might still be dealing with leftover injury, infection, and chronic pain that can be triggered later on. The most straightforward explanation for this phenomenon is that your nervous system is somewhat blocked and keeps sending pain signals even after the injury has healed.
Another common situation that our back pain doctors encounter on a daily basis is chronic pain that appears without any obvious reason or initial cause. This usually happens due to aging, as the bones and soft tissue start to deteriorate, but it can happen in young adults as well. 
Stress
So, it is safe to say that chronic back pain can be a confusing and frustrating condition. Its persistence can cause you to experience mood swings and a wide range of negative emotions such as anger, depression, stress, and anxiety. These emotions can overtire your nervous system, which in turn, can make painkillers less effective. Breaking our of this cycle is difficult and you shouldn't try to do it alone.
To break out of the chronic pain -> stress -> worse chronic pain cycle, schedule an appointment with one of our Harvard-trained back doctors.
Persistent pain 
The most straightforward sign of chronic back pain, and the worst one, is the fact that it is always persistent. As mentioned before, chronic pain can be triggered by a glitch in your nervous system and it might end up in you feeling worn down for years. Alternative treatments and home remedies like stretches or massages are not always recommended because their inefficiency might make you feel even more frustrated.
It is highly recommended to seek medical advice from a pain management specialist who will analyze your symptoms, your medical history, and will recommend a customized treatment plan. Our Harvard-trained back doctors – Dr. George Hanna, Dr. Shane Volney, and Dr. Laura Lombardi focus on treating chronic back pain with minimally-invasive solutions. Getting a customized treatment plan as soon as you suspect that you might be dealing with chronic back pain increases your chances of avoiding back surgery.
Finding the right back doctor isn't an easy task, especially when you are in pain. Our board-certified back doctors can help you navigate this process and will answer all of your questions. The first step towards recovery is scheduling an appointment with one of our renowned back pain specialists in our  Pain Center in Clifton, NJ, or one of our other convenient locations (Paramus and West Orange).