Is neck and back pain preventing you from doing the things you love? Then you are well aware of how complicated and troublesome this affection can be. This common affection is the number one cause for missed work and in many cases, it can even be tricky to diagnose and treat correctly. There are many conditions that can trigger back and neck pain so naturally, many patients become overwhelmed by the various treatment options available on the market, and by the different types of doctors that handle back pain. It is also quite common for patients to avoid seeing a doctor because they fear they might be recommended surgical treatments. But not everyone needs a disc replacement, so before you search for an orthopedic surgeon, it's highly recommended to seek medical advice from a back pain doctor.
To ensure that you receive a minimally-invasive treatment that works and that is tailored to your needs and preferences, you have to see the best back specialist NJ has to offer. Dr. Laura Lombardi, Dr. George Hanna, and Dr. Shane Volney are the absolute best when it comes to pain treatments and they focus on helping patients recover without narcotics and surgery. They are certified by the American Board of Medical Specialties and they are all trained at Harvard Medical School.
Our back pain specialists offer a wide range of minimally-invasive treatments, so, if you are looking for the easiest way to get rid of back pain, you've come to the right place. Our Harvard-trained back specialists are here to offer valuable advice and to guide you through the process of freeing yourself from back pain.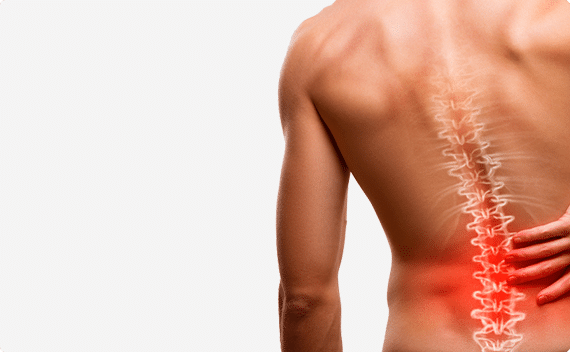 What to Look for When Choosing a Back Specialist
Certification– It is imperative for your back specialist to have a certification in Pain Management. An official certification such as this proves that your back doctor has undergone a very high level of training.
Merit – All of our back doctors attended the renowned Harvard Medical School. Why would you settle for less?
Care – A good pain treatment specialist will have impeccable bedside manners and treat each patient with the utmost care, empathy, and respect.
Back pain manifests differently in each patient and it can develop for many different reasons. Some patients can tolerate more pain than others and some conditions are more severe and painful than others. For example, the symptoms associated with herniated discs and other spine conditions can be severe in some patients and almost inexistent for others.
On a similar note, the pain due to muscle strains can range from mild to excruciating. Certain back conditions can cause severe back pain that can be relieved temporarily but will reappear after a few weeks or months. In some patients, the second episode is more painful and the pain worsens over time. If this is happening to you, do not hesitate to schedule an appointment with one of our New Jersey back specialists at our state-of-the-art spine centers.
What Are the Most Common Symptoms Associated with Back Pain?
The symptoms that are most commonly associated with neck and back pain can range from a mild and dull ache to excruciating pain. As mentioned above, each person will experience the symptoms differently. Back pain can be so severe that it might be difficult to stand up straight or to move. If you've done heavy lifting or if you were injured in an accident and are now experiencing pain and discomfort, you are experiencing acute back pain. If your pain doesn't go away in a few months, then you are dealing with chronic back pain.
Common manifestations of neck and back pain:
Discomfort
Muscle ache
Radiating pain
Pain that is triggered and gets worse when you move, bend, walk, or stand
Pain that can be relieved by resting
Back pain symptoms that require urgent care: 
Fever
Nausea
Digestive issues
Pain when coughing
Numbness
Loss of bowel and bladder control 
Important Tip – If your back pain is associated with the symptoms mentioned above, you should see a doctor immediately.
Who Are the Best Back Specialists in New Jersey? 
Dr. George Hanna – Board-certified in interventional pain management and anesthesiology, Dr. George Hanna is a renowned pain management specialist. Dr. Hanna is currently available in our Clifton, Paramus, and West Orange, NJ pain clinics. 
Dr. Shane Volney – Dr. Volney is an extremely dedicated back doctor who has double certification in anesthesiology. He is highly-skilled and he was appointed clinical instructor at Harvard, where he taught Palliative Care, Anesthesiology, and Pain Medicine for 7 years. Dr. Volney is currently seeing patients at our New York and New Jersey Pain Clinics.   
Dr. Laura Lombardi – Specializing in the treatment of neck, back, and joint pain, Dr. Lombardi has two board certifications in Pain Medicine and Anesthesiology. When it comes to interventional pain management, Dr. Lombardi offers both conservative and advanced procedures. If you are looking for a back specialist in NJ, you can schedule an appointment with Dr. Lombardi at our Clifton, Paramus, or West Orange pain clinics. 
Back pain doesn't always go away on its own. Consequently, it is not recommended to suffer for extended periods of time hoping that the problem will simply disappear. Schedule an appointment with the best back doctors in New Jersey – Dr. Laura Lombardi, Dr. George Hanna, Dr. Shane J. Volney, and get rid of your back pain once and for all. You can call our offices and meet our specialists at our pain clinics n Paramus on Route 17, near the Paramus Park Mall, in Clifton, NJ, on Route 46 E, past the Ford dealership, in West Orange, near the Essex Country Club.