Back pain, be it chronic or acute, can significantly reduce your quality of life and prevent you from doing the thing you love. Young or old, persistent back pain in the upper or lower back can stand in your way and reduce your ability to perform daily tasks such as cleaning your house, washing the dishes, going shopping, playing with your children, and even bending down to pick something up or to tie a shoe. If you are currently suffering from back pain, then you know what we're talking about. While mild to moderate aches and pains are pretty normal and not a reason to worry, certain symptoms can indicate a more serious condition.
Persistent back pain can be caused by many different things. It is very common for persistent pain to be associated with aging, spine problems, or accidents. It is important to mention that only the best back specialist Clifton, NJ has to offer can accurately diagnose the specific condition that is triggering your back pain. Here are some of the most common causes of back pain that our back specialists treat with minimally-invasive pain management solutions:
Sciatica
Herniated Discs
Spinal Stenosis
Degenerative Disc Disease
Facet Joint Dysfunction
Spondylolisthesis
Sacroiliac Joint Dysfunction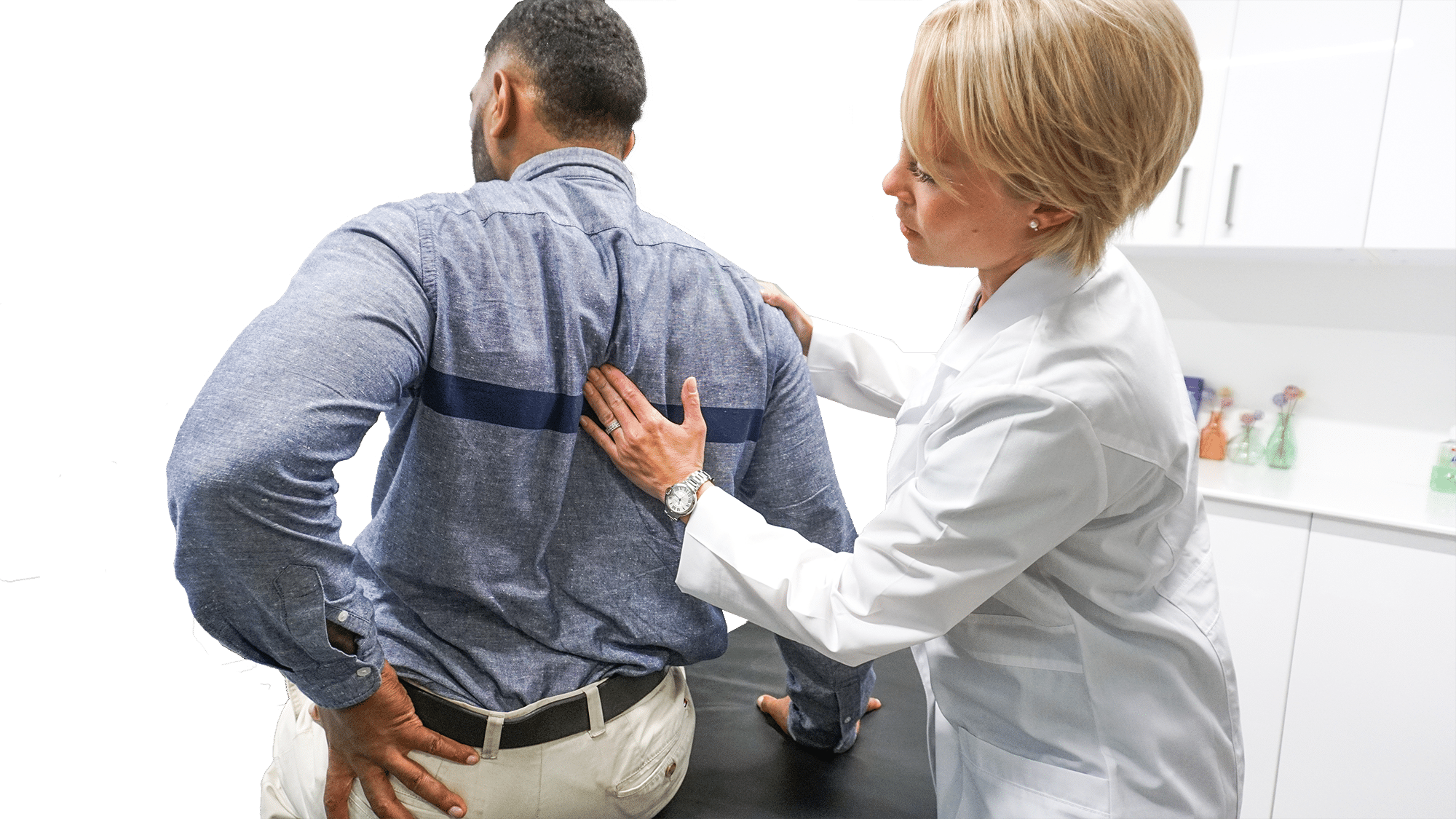 What to Do If My Back Hurts?
If your pain is persistent and you can't find relief despite resting and trying home remedies, it's highly recommended to schedule an appointment with a board-certified back doctor. A qualified medical professional can analyze your symptoms, your medical history, discuss treatment options, offer medical advice, and recommend the best course of action depending on your needs and preferences.
Minimally invasive treatments are highly effective and they are performed on an outpatient basis. This means that you won't spend the night at the hospital and the side effects and discomfort will be minimal to none. With less downtime, improved recovery, and a very low incidence of infection, interventional pain management treatments are the best option for patients who seek relief from acute or chronic back pain.
When Should I Worry About My Back Pain?
 Although back pain is usually considered a less pressing issue than other conditions, that isn't always the case. If you are experiencing any of the following symptoms, make sure you schedule a trip to your back doctor as soon as possible: 
Sharp pain that radiates down your arms or legs
Difficulty sitting down or standing for extended periods of time
Discomforts such as numbness or tingling in your legs, feet, or arms
Trouble performing simple activities such as walking
Persistent pain that worsens over time
Severe pain that interrupts your sleep and that cannot be alleviated with pain medication, rest, or other home remedies
If your back pain is associated with other unusual symptoms like fever, digestive problems, or nausea, seek medical attention immediately.
Why Is It Important to Schedule an Appointment With a Back Doctor?
Your back is an essential part of your body, and probably the most complex one. Back pain can be triggered by a wide range of causes due to the various bones, muscles, ligaments, and joints that work together, and that make up this complicated mechanism. Keeping your back in good shape is a very important aspect that shouldn't be ignored because you rely on the strength of your back for even the simplest of daily tasks. From bending to tie a shoelace to carrying a bag of groceries, your back is always involved.
Backache can be caused by injuries and accidents that occur while performing daily tasks such as stretching in an awkward position in the morning or bending your back suddenly to pick something up. Back pain can also appear as a result of other health problems like kidney issues, bone loss, blood clots, etc. Spinal pain is very common and it can affect anyone, so you shouldn't ignore it. Here are some of the risks associated with postponing your trip to the back doctor:
Your symptoms might worsen over time – While your back might be moderate at the moment, if left untreated it might become detrimental to your quality of life. Persistent spinal pain can affect your career, your relationship with your loved ones, and your self-esteem. Unless your pain was triggered by a minor injury, chances are your pain won't go away on its own, and ignoring it will allow your symptoms to worsen progressively. Don't let pain take over your life.
You might let a serious condition go undiagnosed – It is fairly uncommon for back pain to be triggered by a life-threatening condition, but it can happen. Some instances of spinal pain might be caused by health problems that, if diagnosed in a timely manner, can be treated successfully. Spinal tumors are not as common as spinal stenosis or disc herniations, but ignoring them is far worse. It's always better to be safe than sorry, so do not hesitate to schedule an appointment at our Clifton, NJ pain center.
You might need a more invasive type of treatment – Ignoring your back pain until it becomes extremely intense will make it more difficult for a back doctor to treat your condition with a minimally-invasive solution. A lot of patients who ignore their backache will end up going to spine surgeons. So, if you want to get rid of back pain quickly, effectively, and without pain, do not hesitate to reach out to one of our Harvard-trained spine care specialists.
Dr. George Hanna, Dr. Laura Lombardi, and Dr. Shane J. Volney of Pain Treatment Specialists will help you manage and get rid of your backache with non-surgical and non-opiate treatments. Our main goal is to help you become your productive self once again without undergoing surgery or taking over-the-counter narcotics. Schedule an appointment with our back specialists in Clifton, on Route 46E, just past the Ford dealership. Don't let back pain stand in your way!