If you are young and you don't have a medical history of back problems you will probably be confused and scared the first time you experience severe back and neck pain. But there's nothing to be afraid of. Back pain is a common condition that affects a lot of people each year and most of the time it seems to come out of nowhere. If you are in pain, the first thing that you need to do is to search for a "back doctor near me in New Jersey". A board-certified back pain specialist will analyze your symptoms and help you get long-term relief.
If you are dealing with a condition that's triggering severe and persistent back pain, you need to find a renowned specialist with a good track record. Before choosing a back doctor, make sure you ask a few important questions about their educational background, their certification, their experience, and the treatments that they usually recommend for similar conditions. At Pain Treatment Specialists, you will find the best back pain doctors who are board-certified and Harvard-trained. Our minimally-invasive customized treatment plans are effective and painless.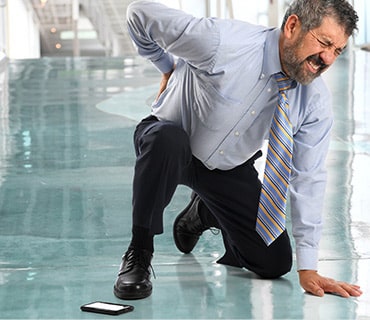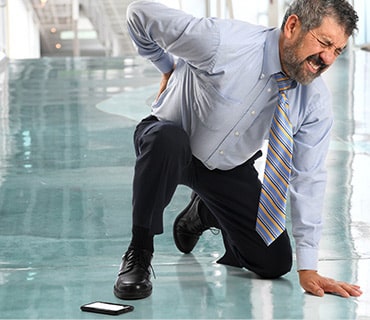 Read on to learn more about our New Jersey back doctors: 
Dr. Laura Lombardi: A double board-certified anesthesiologist and pain medicine specialist, Dr. Lombardi is a renowned back pain doctor who works in our NJ spine centers. Having completed an Interventional Pain Medicine fellowship at Harvard University, Dr. Lombardi focuses on minimally-invasive back pain treatments and interventional pain management. If you are looking for a friendly and professional back doctor, Dr. Lombardi is one of the best. 
Dr. Shane Volney: A Clinical Instructor with 7 years of experience in the fields of anesthesiology, palliative care, and pain medicine at Harvard Med School, Dr. Shane Volney is now helping people who suffer from back pain. Dr. Volney is a very caring, kind, and reliable back doctor and this can easily be confirmed by his numerous positive reviews. Having been a Harvard faculty member, Dr. Volney will do a great job of explaining everything you need to know about your condition and treatment options.
Are you ready to meet the top pain doctors in New Jersey? If the answer is yes, then you've come to the right place. We have three conveniently-placed locations in New Jersey where you can schedule an appointment with the absolute best back pain doctors in the county.
When you are suffering from back pain, knowing that you're not alone can help. This condition is very common as it affects nearly 9 out of 10 Americans at least once over the course of their lives. For young people who are under 40 back pain is the number one cause of missed work and disability. In fact, at any given time, neck and back pain disables up to 2 percent of the American workforce.
It is very important to get a correct diagnosis and an effective treatment regardless of your level of pain. Mild pain that's persistent can turn into severe pain if not taken care of. Find relief for all types of back pain, be it chronic or acute, at our New Jersey pain centers and our renowned back doctors will offer the latest pain management solutions. Searching for a "back doctor near me in New Jersey" can be tiresome and difficult if you're experiencing severe back pain. You can now stop your search and schedule an appointment with our Harvard trained specialists in Clifton, Paramus, and West Orange, New Jersey. 
Your spinal column is the main corridor for all movement and sensations in your body. Your spinal muscles, bones, cartilage, and ligaments can all be subject to injury and disease. The most common types of back pain are:
Pain in the lower back – This type of back pain is enduring and persistent and most patients describe it as sharp or sudden. Low back pain that doesn't become worse over time and goes away within a month is referred to as acute. Lower back pain that lasts four to twelve weeks is subacute and when it lasts longer than three months, specialists refer to it as chronic back pain. One in five patients who experience acute pain will eventually develop chronic back pain, especially if they don't see a back doctor in due time.
Pain in the middle back – pain in your middle back area indicates a problem with your thoracic spine and it can be triggered by overuse, injury to the ligaments, muscles, or discs, or muscle strain. In some cases, middle back pain can be a symptom of a more serious condition such as herniated disc or osteoarthritis.
Pain in the upper back – This type of back pain is less common than lower back pain, but it can be quite uncomfortable. Most patients who suffer from upper back pain feel a lot of discomfort in their neck and shoulders region. Poor posture and muscle deconditioning are the main causes of upper back pain, but other conditions such as a pinched nerve or a herniated disc can also trigger it.
What Are the Most Common Symptoms Associated with Back Pain?
Depending on what is causing it and where it is located, back pain can have the following symptoms:
Discomfort in your upper, middle, or lower back
Muscle ache
Sudden stabbing sensation
Numbness and tingling
Pain that worsens due to physical activity
Pain that is triggered when sitting for long periods of time
A burning sensation down your leg
Pain that improves with rest
The symptoms described above are quite normal and most of the time, our experienced back doctors can treat them effectively with interventional pain management solutions. If your back pain is associated with other unusual symptoms such as fever, digestive problems, or loss of bladder and bowel control seek immediate medical attention.
Schedule an appointment with a back doctor in New Jersey who is certified by the American Board of Medical Specialties to receive effective treatment and to return to a discomfort-free life. Our Harvard-trained specialists – Dr. George Hanna, Dr. Laura Lombardi, and Dr. Shane Volney will analyze your symptoms and your medical history and they will use advanced diagnostic tools to identify the underlying issue that's triggering your pain. Come meet our team of board-certified back pain specialists before you consider seeing a spine surgeon. We'll offer a customized treatment plan meant to help you avoid narcotics and surgery such as disc replacement, spinal laminectomy, foraminotomy, etc.
You can find us in our New Jersey clinics where we will help you get rid of that annoying back pain once and for all. You can find us in Paramus, just off NJ-17, near the Paramus Park Mall, in Clifton, NJ, on Route 46 E, past the Ford dealership, and in West Orange, near the Essex Country Club.