If you are searching for the best back pain specialist NJ has to offer, then you have come to the right place! Our back pain treatment specialists are a perfect choice if you want to avoid taking narcotics and undergoing surgery. Unfortunately, a lot of people who are suffering from chronic back pain rely heavily on the advice of their primary care physicians. Most of them are unaware that they should see a board-certified back pain specialist. A primary care physician can offer advice and order an MRI which can help determine the cause of your back pain while a pain specialist can offer you effective treatment options.
Are you afraid of invasive and painful procedures? It's perfectly natural! Our Harvard-trained back pain specialists who work in NJ focus on offering minimally-invasive procedures that cure back and neck pain effectively. After scheduling an appointment with our back pain specialists NJ, you'll get to meet our New Jersey team in one of our NJ locations. Throughout the consultation, the New Jersey pain specialists will discuss your ailments with you. After identifying the root cause of your chronic back pain and by taking your medical history, symptoms, and general health into account, our NJ pain doctors will present you with the best treatment options.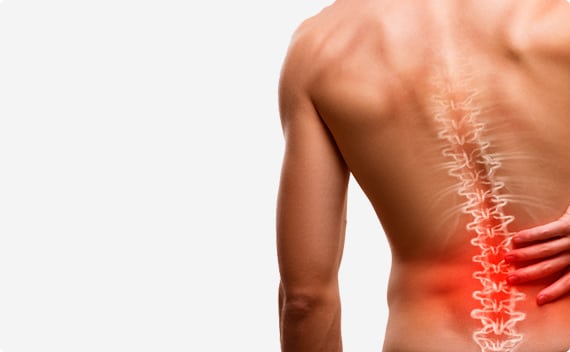 What to Expect at Your First Appointment With a New Jersey Back Pain Specialist? 
Back pain specialists or pain physicians focus on preventing, assessing, and treating back pain. Pain physicians can come from many educational backgrounds such as family practice, emergency medicine, neurology, etc. The pain doctors of Pain Treatment Specialists are trained at Harvard Medical School and are board-certified so they will offer the best treatments available.
So, now that you've decided to schedule an appointment at one of our New Jersey pain clinics, you are probably wondering what to expect once you are there.
Step 1 – Schedule an Appointment & Meet the Back Pain Specialist
The first step of the scheduling process will consist of discussing with May, Kelsey, or Kat, our lovely customer service team members. They will verify your insurance coverage and book you an appointment with one of our New Jersey back pain specialists.
As soon as you arrive at one of our NJ pain clinics you will meet our Harvard-trained pain specialists who will ask you about your specific symptoms and general health. Our staff is super friendly and everyone will greet you with open arms. You won't feel any pressure and this first visit will be a great opportunity to ask any questions and to see whether you are comfortable with the whole process.
If you are worried that you might forget to ask something important, make a list. You can write down your symptoms, previous treatments, what other doctors recommended, etc. Don't be afraid to ask about the things that worry you or that make you uncomfortable. Our back pain specialists are happy to discuss all of your concerns and we strongly believe that there is no such thing as a bad question.
Step 2 – Initial Evaluation & Treatment Plan 
Your first appointment with a back pain specialist might take longer than a regular office visit. Depending on your condition, our experienced pain specialists will focus on helping you understand the type of pain condition that you are dealing with and on offering non-invasive treatment methods.
The first step of the process is answering some questions of your symptoms, pain patterns, medical history, and other important details. If the pain doctors think it necessary, you might have to undergo physical therapy or imaging studies. During the initial visit, some patients might even receive treatment, so make sure you answer all of your pain specialist's questions as detailed and as thoroughly as possible. This will help him/her choose the best treatment option for you.
It is highly recommended to wear comfortable clothes for your appointment as the pain specialist might have to test your muscular and skeletal abilities. You should also bring any recent X-Rays, MRIs, CT scans, your recent medical records, and your insurance card.
After the initial evaluation, one of our pain treatment specialists will choose the most suitable treatment option. If you visit either our New Jersey or our New York Pain Clinics, you will receive the latest minimally-invasive treatments and customized treatment plans. After choosing the best treatment option with the guidance of our pain treatment doctors, you will meet a member of our billing department who will analyze your insurance coverage and benefits. You will receive a detailed outline of the treatment costs and you won't have to deal with any hidden costs or surprise bills. 
Useful Tips for Your First Appointment with a Back Pain Specialist NJ
If you want to be sure that you don't forget to ask your back pain specialist any important questions, make a list and bring it with you.
Nervous about your first appointment? Ask a family member or a close friend who can offer emotional support to accompany you.
Don't forget to mention any previous neck or back treatments such as chiropractic massage, spinal injections, and even alternative therapies like acupuncture.
When it comes to spinal surgery, it's important for our pain treatment specialists to know all the details, so bring a copy of the operative report with you if possible.
Bring a detailed list of all the treatments and medications that you are currently on. The most important details that you should write down are the medication name and category. Certain medicines such as blood thinners might have a wide range of effects so knowing the exact name is crucial.
Discuss all of your chronic medical conditions such as heart problems, diabetes, high blood pressure, etc. with your back pain specialist.
Always be honest with your back pain doctor. Withholding information about medical conditions, medications, or daily habits can be dangerous and will prevent your back pain specialist from recommending the best treatment.
If you've been struggling with back pain for a while now, then you are fully aware of how annoying and debilitating this condition can be. The good news is that if you schedule an appointment with one of our talented Pain Treatment Specialists in New Jersey, you will finally feel better. There are many minimally-invasive treatment options that our back pain specialists recommend which are extremely effective. So come meet the best back pain specialists in NJ and get rid of that annoying back pain. You can find us in Clifton, NJ, on Route 46 E, past the Ford dealership, and in West Orange, near the Essex Country Club.