Is back pain a constant problem in your life that doesn't seem to go away? Sometimes back pain goes away on its own after a few days, but sometimes it doesn't and that can be quite scary. Back pain is a very common condition, especially in adults who work long hours in uncomfortable positions. More than 65 million Americans report a recent episode of back pain 8% of all American adults suffer from chronic back pain, so you are not alone. If you live in New Jersey, it's important to know that you can easily find a board-certified back specialist in Paramus. The Pain Treatment Specialists clinic is conveniently located in Clifton, New Jersey, on Route 17.
Our Paramus, NJ clinic stands out because our Harvard-trained back doctors don't just look at your back and give a rushed diagnosis, they look at the whole picture. By taking an integrative approach to health, Dr. George Hanna, Dr. Laura Lombardi, and Dr. Shane Volney, our back pain specialists are able to achieve amazing results. In addition to carefully analyzing your symptoms and assessing the painful area, you'll also be asked about other aspects of your daily life such as your habits, your routine, your diet, your sleep patterns, and so on. This comprehensive approach to back pain medicine enables our team of Paramus, NJ pain specialists to formulate customized treatment plans based on your needs and preferences.
The best innovations and the latest treatment options for back pain management offered by our Paramus back specialists are very effective. We focus on helping our patients avoid surgery and opiate-based treatments. If you are suffering from back pain and want to schedule an appointment at our Paramus Pain Clinic you can do so without a referral. You can request an appointment with one of our board-certified Paramus back doctors through our website and one of our friendly team members will reach out and guide you through the whole process. Getting rid of back pain has never been easier, so there's no reason to postpone getting treatment any longer.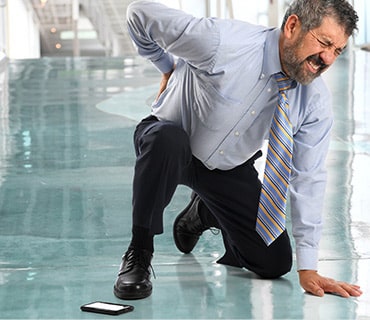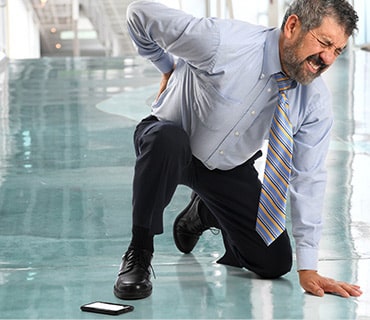 How to Explain Your Back Pain to a Back Specialist in Paramus? 
If you suffer from back pain, then you are well aware of how exhausting and debilitating this affection can be. What you might not know is that back pain is extremely subjective. Because each person experiences pain differently, it can be difficult for our back pain specialists to understand what the patient is going through. As a result, it's extremely important to describe your symptoms as accurately as you can.
The better you can describe your discomfort, the quicker your back doctor will be in finding the right treatment. So, once you've scheduled an appointment with one of our Harvard-trained back specialists, you'll be asked about the location of your pain. Here are some questions that your back doctor might ask:
Does your back pain go away with rest or other home remedies?
Are there certain activities that will make the pain go away?
What are the activities that trigger your pain or that make it pain worse?
What time of day does your pain feel less or more intense?
What therapies and treatments have you tried so far?
In addition to answering these questions honestly and accurately, it's would also be helpful to use as many adjectives as you can when describing your backache. Here are some examples:
Dull
Achy
Radiating
Cramping
Burning
Tender
Shooting
Cramping
Stabbing or piercing
Tiring
Swollen
Persistent
Sensitive
What to Expect on Your First Visit to a Back Specialist in Paramus?
Here are some key things that you should be prepared for once you've scheduled an appointment with one of our board-certified back specialists:
To be asked about your overall health, your medical history, and your daily habits. This will help the back doctor understand whether you're dealing with an acute type of pain or with a chronic problem.
You will also be asked if you've undergone spine surgery and where that surgery was performed.
The doctor might do a physical examination during which you'll have to gently move your back in different ways. If the pain is too intense, the pain specialist might offer anesthesia.
To find any signs of inflammation or tenderness, your back doctor might touch your spine and manipulate the soft tissues.
Your back specialist might also discuss the potential of a muscle strain or other types of injuries and to recommend imaging tests which can help him/her check for other issues such as scoliosis, proper spine alignment, spinal cord problems, etc.
Once your pain management specialist has made the right diagnosis, you'll get a customized treatment plan that might consist of physical therapy, lifestyle and diet changes, and minimally-invasive procedures.
Dr. Shane Volney, Dr. George Hanna, and Dr. Laura Lombardi of Pain Treatment Specialists offer a the best minimally-invasive treatments available on the market. Their main goal is to treat your back pain effectively without surgery and without narcotics. If this sounds like something that you might need, come meet our welcoming staff and our board-certified back pain experts in Paramus or in our other New Jersey pain clinics. You can find us in Paramus, just off NJ-17, near the Paramus Park Mall and the Garden State Plaza Mall or in our other New Jersey locations: West Orange, near the Essex Country Club and in Northern New Jersey, on Route 46 E, past the Ford dealership.