Back pain is a very common affection. According to a recent study conducted by the American Chiropractic Association, more than 80% of Americans will suffer from back pain at least once in their lifetime. Back pain is a debilitating condition that affects people of all ages and, interestingly enough, it is the third most common ailment that makes people visit the doctor's office.
In the United States alone, more than 65 million people are diagnosed with chronic back pain. This condition is extremely uncomfortable physically, but it has an emotional impact as well. Not being in top shape can have a huge impact on your mood, on your daily activities, and even on your relationships. A lot of people who have been dealing with chronic pain for a long time admit that this condition has taken an emotional toll on them. Being in pain constantly and not finding an effective treatment generates a lot of stress. So, if you are suffering from severe back and neck pain, you should know that this condition can lead to anxiety, depression, anger, and mood swings. While being upset when you don't feel well is perfectly normal, if these negative feelings persist, you need to seek professional help.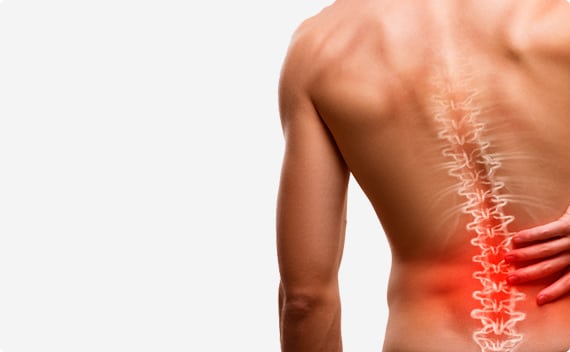 The most common causes of back pain are muscle and ligament strains, sprains, and tears, herniated disks, skeletal irregularities, arthritis, and osteoporosis. By scheduling an appointment with the best back pain specialists Paramus has to offer, you increase your chances of getting rid of the pain.  
5 Signs that Tell You it's Time to See a Back Pain Specialist in Paramus
The human body is a fascinating piece of architecture. The spinal column is made up of 24 bones connected to muscles and ligaments. The spine gives your body a functional shape while also holding and protecting a bundle of nerves known as the spinal cord. It is quite obvious that the spine has a vital role in your everyday life, and, because of that, more than 16 million adult Americans experience chronic back pain and admit to having certain limitations because of it.
If you suspect that you might be dealing with chronic back and neck pain, pay attention to these five signs:
Your pain is very persistent, lasts longer than a few weeks, and is also present down your legs and arms. For most people, back pain is a superficial affection that goes away with home-remedies, rest, and over-the-counter medicine. But, if your pain is preventing you from performing daily activities, lasts for more than two weeks, and is also affecting other parts of the body like your legs and arms, you should consider seeing a back pain specialist. At Pain Treatment Specialists, we are happy to help and we will offer interventional pain medicine and minimally-invasive solutions that will relieve your back pain.
Numbness, weakness, and tingling sensations in your arms and legs. If your back pain is persistent and associated with weird sensations like numbness, tingling, and weakness? Keep track of your symptoms and write them down. It's highly recommended to book a consultation with a good back pain specialists.
Uncomfortable back pain at night. When you suffer from constant back pain, it's wise to keep track of its intensity. If your pain is worse at nighttime, you might be dealing with a serious condition.
You have other symptoms like fever, loss of appetite, and weight loss. Fever that is higher than 101 degrees signals an infection in the body. If you are experiencing back pain and fever, you should seek medical care. Loss of appetite and rapid weight loss are other red flags that can signal something more severe than a regular backache.
Inability to control your bladder and bowels and problems with balance. These symptoms can sometimes happen in combination with backache and muscle weakness or numbness and indicate a serious condition. If you are experiencing any of these symptoms, make sure you describe them in great detail to your back pain specialist.
Knowing what type of backache is normal and what symptoms indicate something more severe is very important. When your back and neck pain worsens over time, it is generally a good idea to see a back pain specialists. Spine-health begins with your daily habits and the first step towards strengthening your back is becoming more active and reacting whenever something feels out of the ordinary. Acute and chronic back pain can be treated with physical therapy and minimally-invasive procedures and it shouldn't prevent you from living your life to the fullest or from doing the things you love. 
Who Are the Best Back Pain Specialists Paramus Has to Offer?
Our back pain specialists in Paramus stand out because they take an integrated approach to health. At Pain Treatment Specialists, we don't just look at your spine, we analyze all of your symptoms, your medical history, and your overall health. To offer you a correct diagnostic, we make a thorough assessment of your back and neck pain by taking into account a lot of factors including your nutrition, your daily habits, your lifestyle, and your hormone levels. This approach allows us to formulate customized back pain treatment plans that fit your needs and preferences.
Dr. George Hannah and Dr. Laura Lombardi of Pain Treatment Specialists offer a wide range of minimally-invasive treatment solutions. Their main goal is to cure your back pain while helping you avoid narcotics and surgery. Come meet our friendly staff and our board-certified back pain doctors in any of our New Jersey clinics and we will help you relieve that debilitating back pain once and for all. You can find us in Paramus, just off NJ-17, near the Paramus Park Mall and the Garden State Plaza Mall or in our other New Jersey locations: West Orange, near the Essex Country Club and in Northern New Jersey, on Route 46 E, past the Ford dealership.
As mentioned above, our goal is to help you avoid back surgery, so the board-certified pain specialists that work in our pain clinics offer minimally invasive alternatives. The treatments that we offer are safe and effective and can replace the unhealthy opiate-based medication that is generally prescribed. To receive this type of treatment, you can reach our Paramus back pain clinic without a referral. All you have to do is call us at (855) 637-1915 and our friendly staff will schedule an appointment with one of our Harvard-trained pain management specialists.